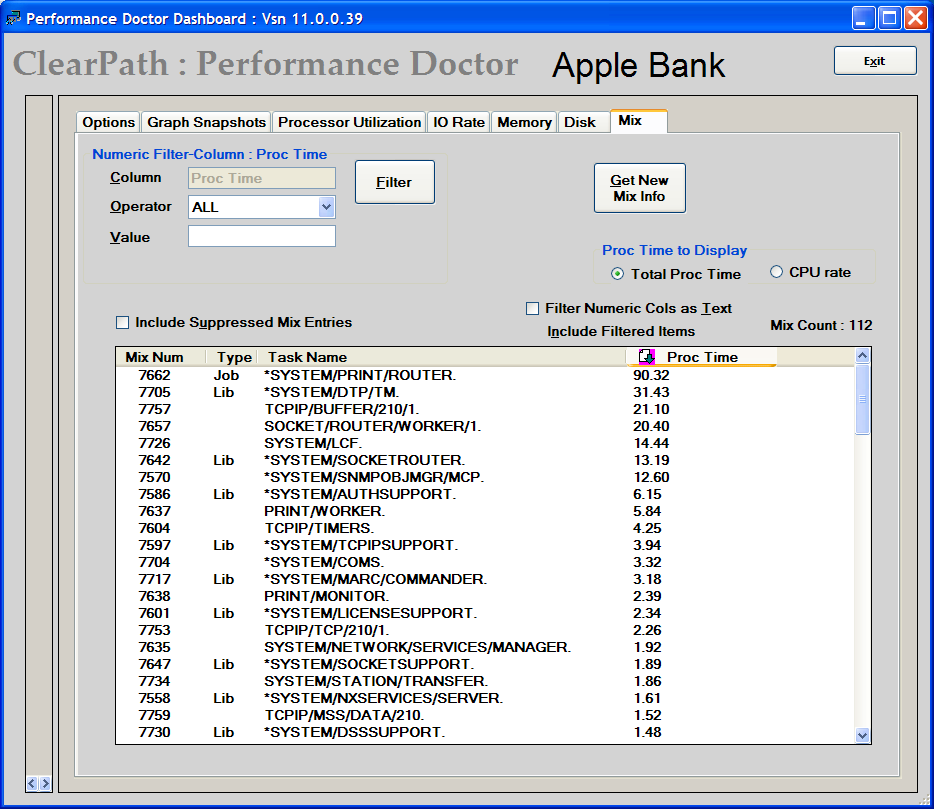 The MIX Screen shows you all the active tasks that are currently running on your ClearPath MCP. This is the same information you would see at the ODT if you entered the ACTIVE (A) command.
Performance Doctor displays the information in a table. You can sort and filter columns, select rows and then copy them to the Windows clipboard.
Clicking the "Get New Mix Info" button displays new Mix information.